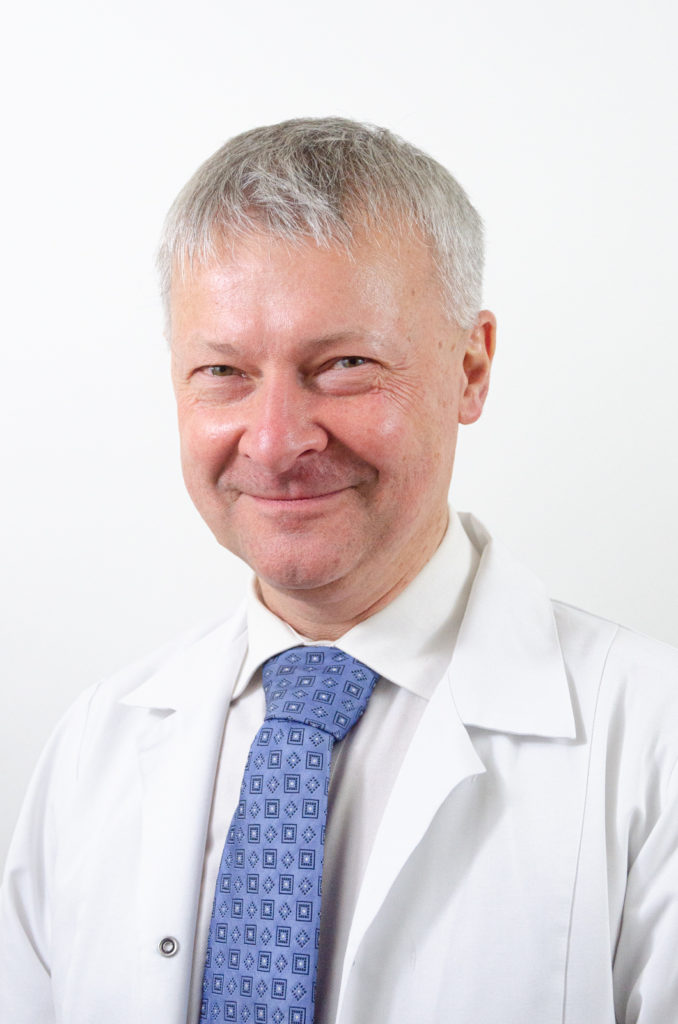 Dr n. med.
Włodzimierz Zych
Specialization:
gastroenterolog
He graduated from the Medical Academy in Warsaw in 1987. He has a second degree specialization in internal medicine and gastroenterology. In 1994 he was awarded the title of doctor of medical sciences.
In the years 2000-2013 he was the head of the gastroenterology subdivision at the Department of Oncological Gastroenterology of the Oncology Center.
He is the treasurer of the Warsaw Branch of the Polish Society of Gastroenterology and a member of the Board of the Polish Foundation of Gastroenterology.
Area of ​​clinical interest: liver diseases, in particular hepatology, metabolic diseases, neoplastic diseases of the digestive system, standard endoscopic procedures of the upper and lower gastrointestinal tract.
He is the author and co-author of publications, chapters in textbooks on internal medicine and gastroenterology. He was the manager and contractor of numerous research works on liver diseases, as well as the supervisor of the specialization in internal diseases and gastroenterology.

Foreign languages: English, Russian.