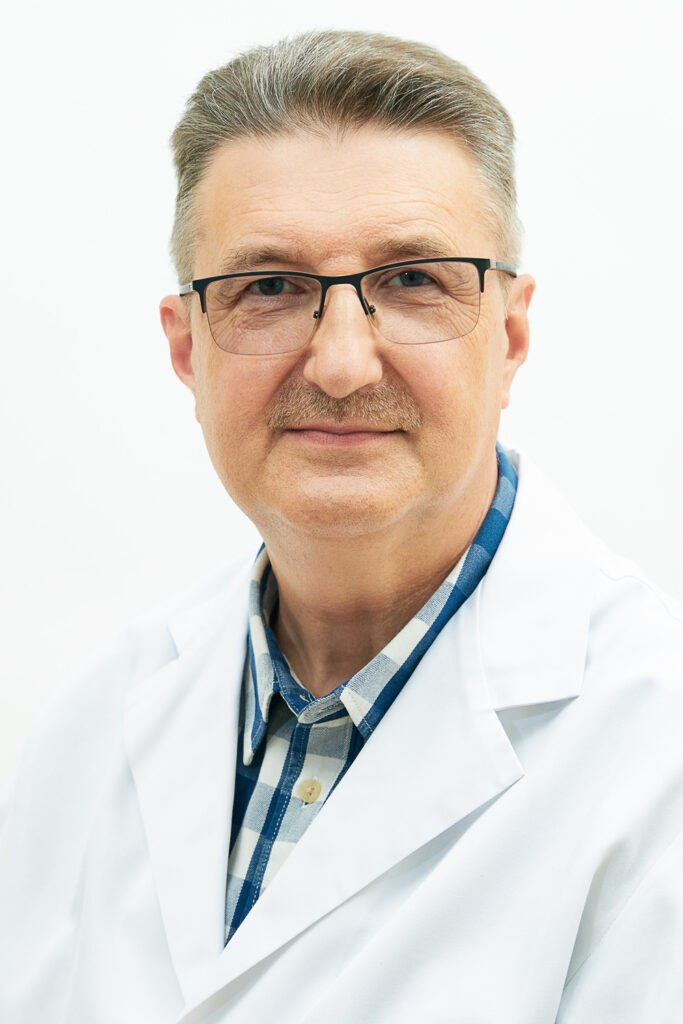 Prof. dr hab. n. med.
Wiesław Tarnowski
Specialization:
chirurg, proktolog, onkolog
He graduated from the First Faculty of Medicine of the Medical Academy in Warsaw in 1985. After graduation, he started working at the General Surgery Clinic of the Medical Center for Postgraduate Education in Warsaw, where he works to this day as the Head of the Clinic.
He has been or is currently serving as: President of the Videosurgery Section of the Society of Polish Surgeons; member of the Honorary Section of ESWL of the Polish Society of Urology; honorary member of the TChP Videosurgery Section; member of the Main Board of the Society of Polish Surgeons; member of the Management Board of the Warsaw Branch of TChP; member of the Management Board of the TChP Bariatric and Metabolic Surgery Section; member of Editorial Board of Videosurgery and other mini-invasive techniques; member of the editorial committee of the Polish Surgical Review
His scientific achievements include over 170 items published in Polish and foreign journals. He is a member of the following scientific societies: Society of Polish Surgeons (TChP); Videosurgery Section of TChP; Polish Society of Gastroenterology; European Association for Endoscopic Surgery (EAES), Polish Society of Oncological Surgery; International Federation for the Surgery of Obesity (IFSO); European Society of Surgical Oncology.
For many years, he has been actively participating in the certification and thematic courses, regional training courses, training of family doctors and individual training organized by the Clinic of General Surgery and the Alimentary Tract of the CMKP.
Her clinical interests include: surgical treatment of inflammatory bowel diseases; gastroesophageal reflux disease and diaphragmatic hiatal hernia; menaceous diseases of the esophagus; colon surgery - diverticular disease and neoplasms; bariatric and metabolic surgery.
For many years, he has been conducting practical training in advanced laparoscopic surgery, with particular emphasis on laparoscopic techniques in colorectal cancer, bariatric and metabolic surgery.

Foreign languages: English.