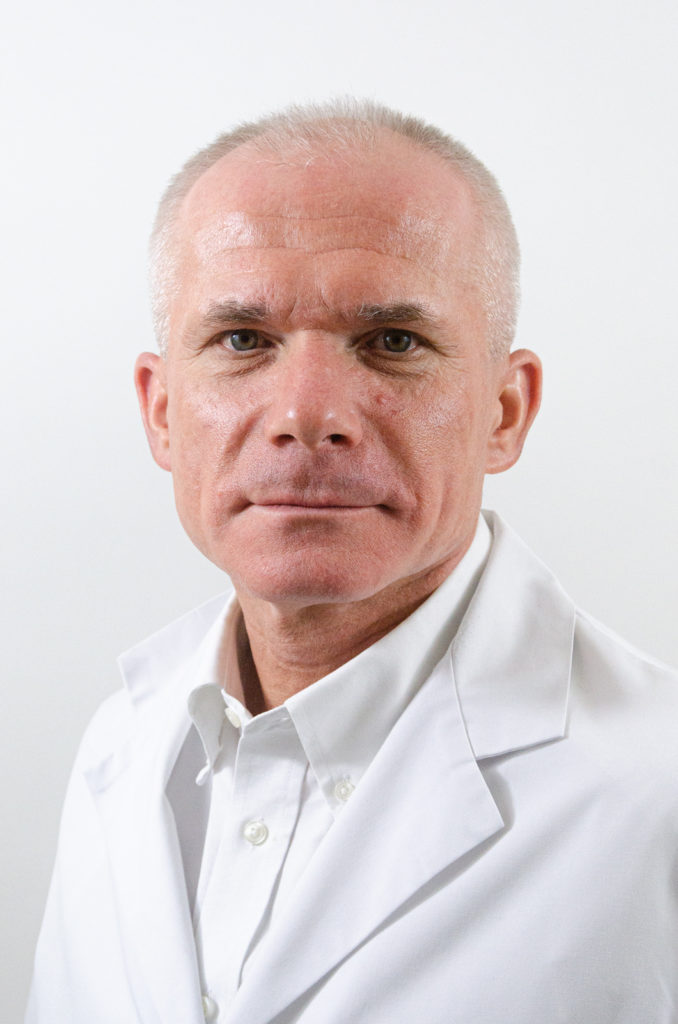 Dr n. med.
Rafał Sopyło
Specialization:
chirurg, onkolog, proktolog
He graduated from the 1st Faculty of Medicine of the Medical Academy in Warsaw in 1984. General and oncological surgery specialist, proctologist.
Since 1994 he has been associated with the Oncology Center - Instytut im. Maria Skłodowskiej Curie in Warsaw. From the beginning of his professional career, he was interested in diseases of the colon and anus - internship in the Proctology Sub-Unit of the City Center Hospital (1984-1985). Currently, assistant professor at the Department of Oncological Surgery and Neuroendocrine Tumors of the Oncology Center at ul. Wawelska 15. In the years 1994-2010, assistant professor at the Clinic of Colon Tumors at the Oncology Center in Warsaw at ul. Rentgena 5. In 1992 (Bregenz Hospital - Austria) and 1995 (St. Mark's Hospital - London) foreign internships; and in 2005-2007 (Sunderland Royal Hospital) and 2014 (Hoghland Sjukhuset Eksjo) work as a general and colorectal surgery consultant in hospitals in Great Britain and Sweden.
The scientific achievements include over 40 items published in Polish and foreign journals. He is a member of the following scientific societies: Society of Polish Surgeons (TChP), TChP Videosurgery Section, European Association for Endoscopic Surgery (EAES), Polish Society of Oncological Surgery.
From July 2020 one of the experts of Lapco Poland - TChP Video Surgery Section program aimed at popularizing and training surgeons in laparoscopic colon and rectal surgery.
The scope of her clinical interests is: cancer and other diseases of the large intestine, eg diverticulosis, inflammatory diseases, rectal prolapse; cancers of the stomach and other sections of the gastrointestinal tract, including the pancreas, liver and bile ducts. A separate area of ​​interest is proctology as a field of widely understood diseases of the anus (treatment of haemorrhoidal disease, fistulas, anal fissures) and rectum, including neoplasms and sphincter-preserving surgery, including laparoscopic procedures.
Foreign languages: English, Swedish