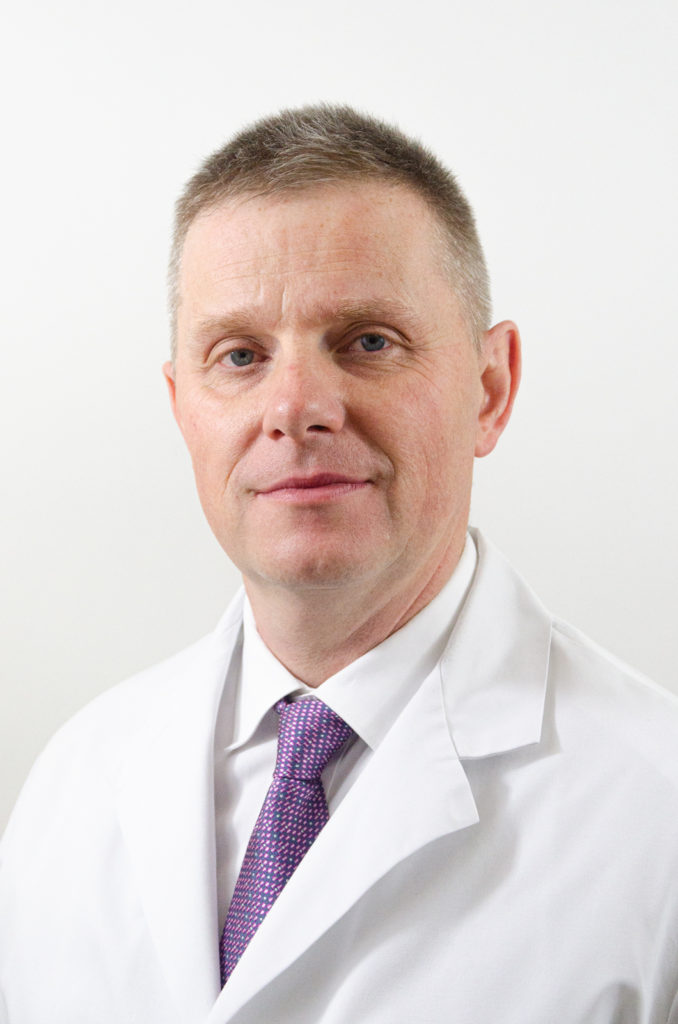 Dr n. med.
Bronisław Kotowski
Specialization:
gastroenterolog
He graduated from the 2nd Faculty of Medicine of the Medical Academy in Warsaw in 1998. In 2007 he obtained a specialization in internal diseases, in 2014 in gastroenterology. He has the skills certificates of the Polish Society in the field of gastroscopy and colonoscopy.

Since 1999, he has been working at the National Institute of Oncology in Warsaw, where he dealt with the management of patients for 10 years, and since 2004 he has been performing endoscopic procedures.
In the years 1999-2010 he was employed as an assistant and academic teacher at the Gastroenterology Clinic of the Medical Center for Postgraduate Education. He is a lecturer and expert at many courses, congresses and conferences.
In 2010, he obtained the title of doctor of medical sciences - his doctoral dissertation concerned the quality of endoscopic procedures performed in the Screening Program for the early detection of colorectal cancer.
In 2010, he completed postgraduate studies at the Warsaw School of Economics in the field of "Management of health care facilities"
He is the President of the Polish Foundation of Gastroenterology, Endotherapy of the Polish Foundation of Gastroenterology and the Medical Director of the PFG Clinic and Endotherapy.
He performs endoscopic procedures - gastroscopy and colonoscopy, resection procedures, tests under oncological supervision with the use of advanced techniques, tests under the Screening Program, commercial tests. He provides gastroenterological consultations.

Foreign languages: English.