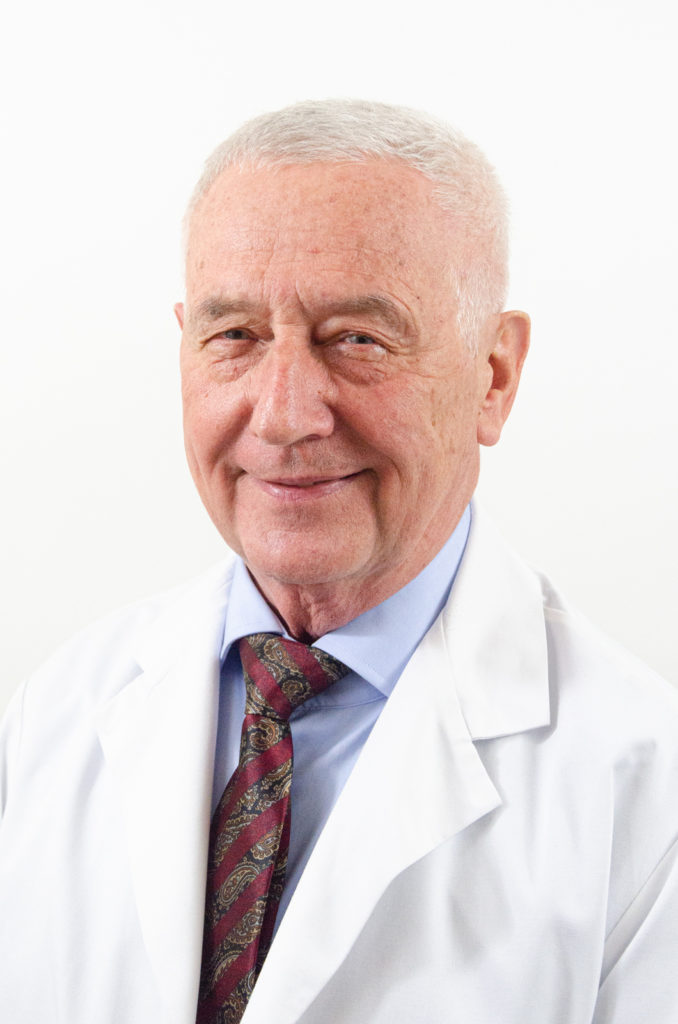 Prof. dr hab. n. med.
Andrzej Habior
Specialization:
gastroenterolog, hepatolog
He graduated from the Faculty of Medicine of the Medical Academy (previously and now Collegium Medicum of the Jagiellonian University) in Krakow in 1968. Internal medicine and gastroenterology specialist (including the title of "Fellow European Board of Gastroenterology").
From 1973 until his retirement in 2015, he was continuously employed at the Gastroenterology Clinic of the Medical Center for Postgraduate Education in Warsaw.
He was on a one-year scholarship in the United States. In the Department of Gastroenterology of the CMKP, he went through all levels of a scientific career - doctorate in 1980, habilitation in 1992 and the title of professor in 2003.

For over 40 years of work at CMKP, he was a lecturer at numerous scientific conferences and conferences, a lecturer at specialization and improvement courses, a tutor of specialization, a member of examination committees, a reviewer of doctoral and postdoctoral theses and applications for the title of professor. He was the promoter of 5 doctoral theses. He is the author of over 120 publications.

He was the deputy director (rector) of the CMKP and head (dean) of the Clinical-Didactic Study of this university, he was also the president of the Polish Society of Gastroenterology and a member of the board of the Polish Society of Hepatology for several terms.

Liver diseases are of particular scientific and clinical interest.

He is still professionally active in the field of gastroenterology, especially helping patients with liver diseases.

Foreign languages: English.